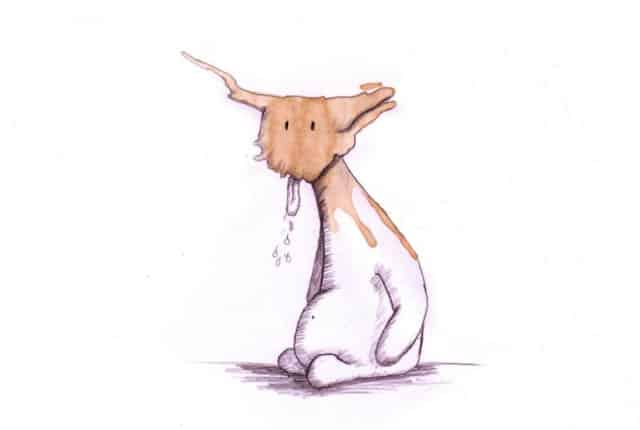 Stefan Kuhnigk loves really good coffee. And he loves cartoons. Chance (in the form of spilt coffee), spontaneous inspiration, and his artistic skills have induced him to combine the two together and use this to create wholly wonderful creatures: his little monsters. The coffee monsters.
After he once inadvertently spilled coffee onto paper, Stefan Kuhnigk left the spill to dry and then used his pencil to draw his first-ever coffee monster. Very soon after, he was spilling his coffee deliberately and creating his second monster, and then his third, his fourth, and so on.
A TRIUMPH THE WORLD OVER
Today, the planet is populated with over 500 coffee monsters, and Kuhnigk's creations have been on a truly triumphant journey around the world: with thousands of followers in social media channels, exhibitions, and a successful kick-starter campaign to publish the coffee table book "The Coffeemonsters Book".
Some coffee monsters remind the viewer of animals – an elephant, a hedgehog, or mice. Others take on the appearance of extra- terrestrials, like mythical creatures – or even fairly human ones.
Every monster is as unique as the mark it is created from. And Stefan Kuhnigk even gives each one of his humorous creations a small story to carry them on their way.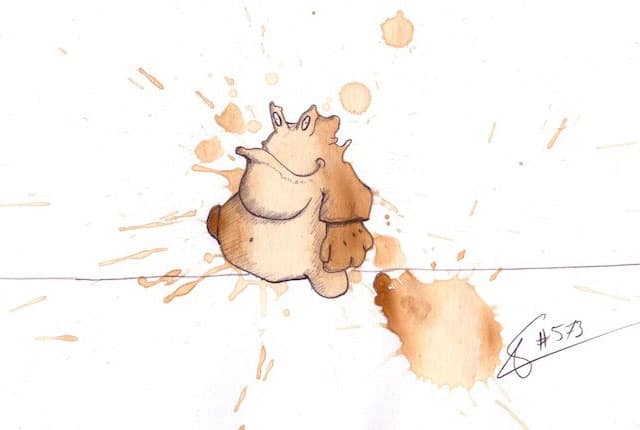 THE "WAMS" – FRIENDS TO ALL BARISTAS
For the water optimization specialist and World of Coffee sponsor BWT water+more, the artist has created ten coffee monsters.
This is their story: the "wams" know all about how important good water is for delicious coffee. They are the friends of every barista, and they do their best for magnificent taste sensations. Ranged against them are the horrible "womps," who are constantly trying to spoil the craftsmanship of the coffee artists. For instance, they tip lime into the coffee water, to prevent the coffee aromas from developing. But they haven't reckoned on the wams! They have the ability to remove the lime from the water, and they even have other powers of water optimization. The declared aim of the wams: the best coffee water for baristas the world over!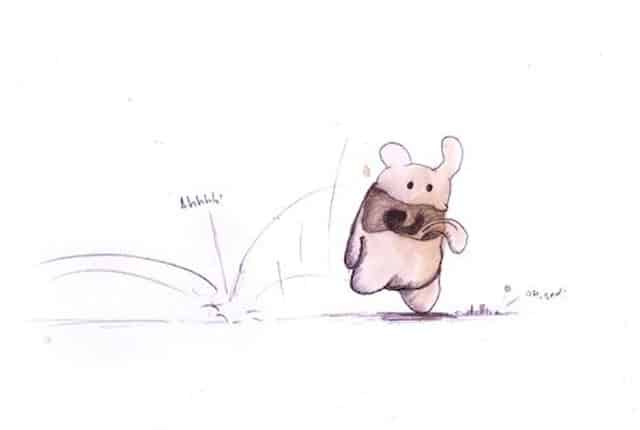 THE LOVE OF COFFEE
"Stefan Kuhnigk's art from coffee resonates with lots of people," says Dr. Frank Neuhausen, managing director of BWT water+more Deutschland GmbH.
"The coffee monsters are humorous and poetic. They make us smile, and they convey their creator's love of coffee in such an imaginative and richly-varied way. The coffee artists out there for us to meet at World of Coffee 2018 in Amsterdam work in just the same way: creative, passionate, about coffee as product and, above all, with a boundless love of coffee. And thousands more give of their best, every day, in the cafés and coffee shops of this world, for fantastic coffee experiences."
No wonder Frank Neuhausen and his team hit on the idea of "bringing the art from coffee to the coffee artists at RAI Amsterdam."
ONE-OFF PIECES, OF COLLECTABLE VALUE
No sooner said than done. At BWT water +more's stand C27/D22, visitors to World of Coffee can see the coffee monsters for themselves, and with a bit of luck they may even win one!
The water optimization professionals are running a prize draw for ten original coffee monsters, created by the "monster-maker" Stefan Kuhnigk for BWT water+more and visitors to World of Coffee 2018.
The drawings are framed, signed, and true one-off pieces of collectable value. Entry forms and full information about the competition can be obtained from the BWT water+more stand at World of Coffee 2018.

Original article : https://scanews.coffee/2018/06/20/coffee-art-meets-coffee-artists/