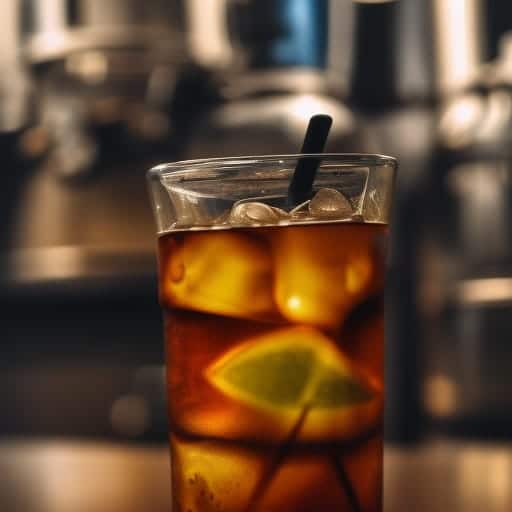 Secrets of Specialty Coffee: The Art of Cold Brew Extraction
In the world of coffee enthusiasts, one method has been gaining significant attention and admiration: the cold brew extraction. This specialty coffee technique has captured the hearts of many, offering a unique flavor profile that is smooth, refreshing, and remarkably satisfying. In this article, we will delve into the fascinating world of cold brew, exploring its extraction method, benefits, and tips to optimize your brewing experience. Join us on this journey of unlocking the secrets behind the perfect cup of cold brew coffee.
Understanding Cold Brew Extraction:
Cold brew is an extraction method that involves steeping coffee grounds in cold or room temperature water for an extended period, typically 12 to 24 hours. Unlike traditional brewing methods that rely on hot water, cold brew utilizes time to extract the flavors and compounds from the coffee beans. This slow extraction process results in a distinct taste profile, characterized by lower acidity, reduced bitterness, and a smooth, full-bodied flavor.
The Benefits of Cold Brew:
Enhanced Flavor Experience:
The prolonged contact between coffee grounds and water during the cold brew process allows for a more comprehensive extraction of flavors. This results in a cup of coffee with complex notes, highlighting the nuances of the coffee beans' origin, processing, and roast.
Lower Acidity:
Acidity is a defining factor in coffee taste, and cold brew offers a remarkable advantage in this aspect. The extended brewing time minimizes the extraction of acidic compounds, providing a smoother and less acidic cup of coffee. This makes cold brew an excellent option for individuals with sensitive stomachs or those who prefer a milder coffee experience.
Versatility and Convenience:
Cold brew concentrate, which is usually diluted with water or milk, can be stored in the refrigerator for an extended period. This makes it an ideal choice for busy individuals or those who prefer to have their coffee readily available throughout the day. Additionally, cold brew can be enjoyed both hot and cold, offering flexibility and convenience based on personal preferences and seasonal variations.
Tips for Optimal Cold Brew Extraction: To ensure a stellar cold brew experience, here are some essential tips to keep in mind
Quality Beans and Grind:
Start with high-quality coffee beans that align with your taste preferences. Opt for a medium to coarse grind size to facilitate a smooth extraction process. The consistency of the grind is crucial for achieving optimal flavor extraction without any unwanted bitterness.
3Water-to-Coffee Ratio:
Experiment with different water-to-coffee ratios to find the ideal balance for your desired strength. A general guideline is to use a ratio of 1:4 (coffee to water) for a concentrate, which can later be diluted based on personal taste.
Patience and Time:
Allow the coffee grounds to steep in cold or room temperature water for at least 12 hours to extract the desired flavors. Longer steeping times can intensify the taste profile, but avoid exceeding 24 hours to prevent over-extraction and potential off-flavors.
Straining and Storage:
Once the steeping process is complete, strain the coffee concentrate using a fine mesh or cheesecloth to remove any remaining sediment. Store the concentrate in an airtight container in the refrigerator for up to two weeks.
Cold brew extraction is an art form that yields a distinct and delightful coffee experience. With its smooth flavor profile, reduced acidity, and versatility, cold brew has become a popular choice among coffee enthusiasts worldwide. By understanding the basics and following the essential tips mentioned above, you can master the art of cold brew and embark on a journey of delightful coffee exploration.