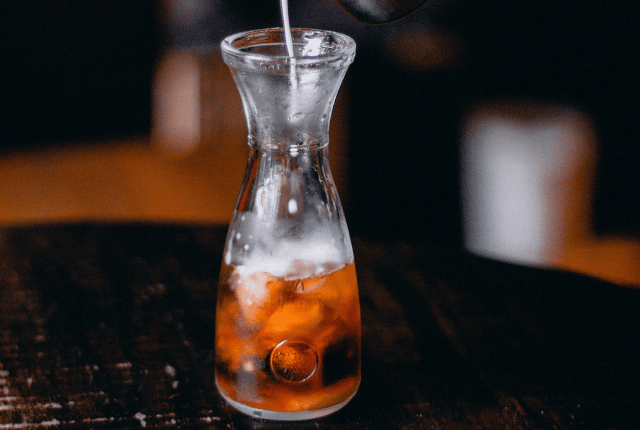 COLD BREW
If you ask around you if anyone knows about Cold Brew, you're likely not many people know what it is.
The new way to drink coffee may not have reached you yet, but do not panic, we tell you some anecdotes that will make you want to taste.
Already known to the Japanese in the seventeenth century as "Kyoto coffee", it is a way of extracting coffee cold by a taste-to-taste method. Cold Brew began about 10 years ago in the United States.
Roasters specializing in high-end coffee have rediscovered this technique to prepare coffee. It brings out the delicious aromas of coffee without extracting the acidity and bitterness. They got a sweet coffee on the palate, fruity and with an aftertaste of caramel.
Did you know that cold coffee contains less caffeine than hot coffee? What for? The warmer the temperature, the more ground coffee will come into contact with it and will be much more dissolved in water. Cold coffee will have a slower "brew" since the degrees are at their lowest. It is for this reason that we recommend between 12-16 hours of cold brewing for a Cold Coffee.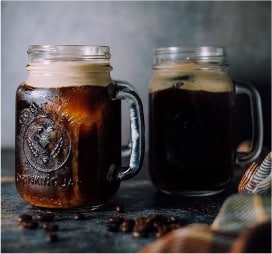 In the United States, Cold Brew quickly became a must, served "on the rocks" in cafes and bars throughout the country. And entrepreneurs soon began to bottle it and to bottle it in markets and grocery stores. In 2014, Cold Brew reached British shores, became cult in London, and in 2015 Starbucks got into it too. Today Cold Brew has even become too mainstream for some purists in Seattle, the American capital of coffee, while in France cold-shot coffee has not yet taken off…
Although Cold Brew coffee was primarily made to have a tea-like beverage, with less caffeine than hot coffee, it is consumed much differently today. In reality, we have a new mode of consumption. Initially water and ground coffee, today, coffee is deployed with hundreds of different recipes
Note:  Cold Brew contains more caffeine than a traditional coffee because the extraction time is longer (time in contact with water), it is therefore not recommended to drink it in the evening …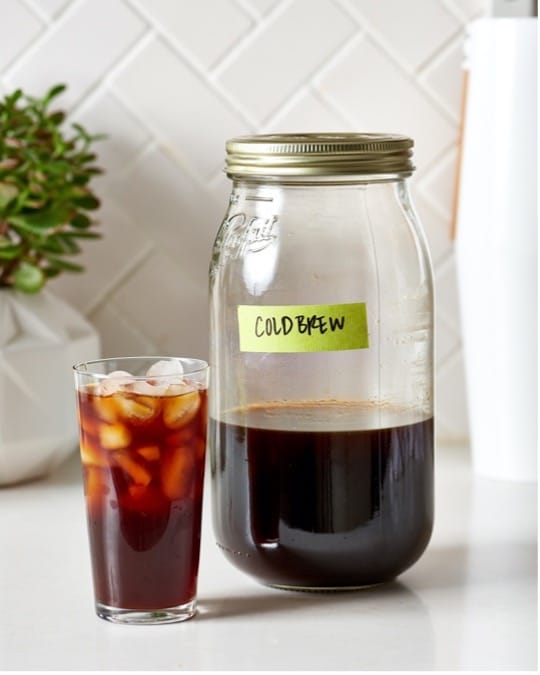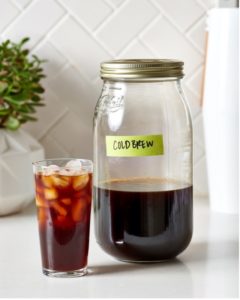 To prepare a Cold Brew worthy of the name, Charly Meerbergen and Thomas Wyngaard agree: you need good coffee. Beyond this data, "there is nothing easier: everyone can make it," says the creator of Belga&Co, while specifying: "A good Cold Brew is a coffee that is balanced, with body, but not too much acidity". That's good, since Thomas Wyngaard gave us his perfect and easy recipe, to appropriate today and drink tomorrow.
As for bringing together ingredients and accessories, nothing very complicated:
A rough grind.
Water.
A large container.
A filter (paper or permanent).
All the secret of the success of this realization will lie in the size of the grind and in the time that will be left to the infusion to be carried out correctly. As for the choice of coffee, everyone is free to do according to their tastes. There is no obligation to select the vintage or the origin of the grains that will be used to prepare this recipe. The important thing is to remember a coffee whose aromas you like.
Note: It is possible to use a coffee maker dedicated to this type of cold coffee. They allow the water and grind to be left in contact for hours, while letting the infusion escape by drip. Some also use a piston coffee maker to filter the whole. Here we will explain how to use everything you already have in the kitchen to simply enjoy a real Cold Brew coffee.
Given the hours that coffee and water will pass in contact, it is important that the grind is very coarse. Grind the grains using your mill, in the highest position. If the grind is too fine, the result could be bitter, due to over-extraction.
For 75 grams of ground coffee into a decanter, bottle or jar with a capacity of one liter.
Add 600 ml of water to the mill.
Mix the whole with a spoon to make sure that all the coffee is suspended in the liquid.
Cover the container and place it in the refrigerator.
Leave to infuse for at least 12 hours (it is possible to leave everything up to 18 hours in the cool).
After this time, take out the container and pass the infusion through a filter to separate the extraction and grinding.
Once the infusion is filtered, all that remains is to taste it.
As you will have understood, patience will be a key element of the quality of your drink. It is essential to give time to time.
On the other hand, the advantage of Cold Brew coffee is that once prepared, it can be kept for a week in the cool before being tasted. Just keep your infusion in a closed container, in the door of your refrigerator and serve yourself a glass as you like.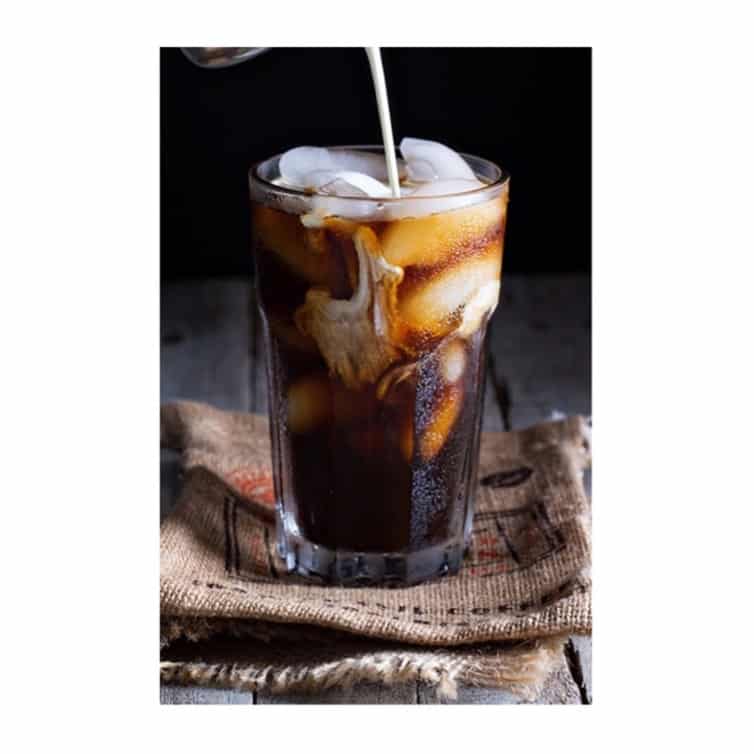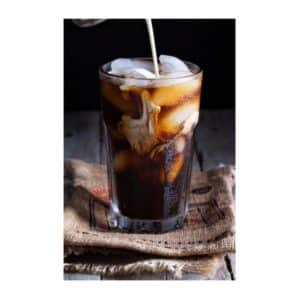 Some like to add a cloud of milk for a result as greedy as refreshing. Others like to use it to prepare struck cocktails, especially gin and tonic. It is also possible to add a touch of fresh sparkling water. It's up to everyone to let their inspiration and tastes speak. The main thing is to refresh yourself while enjoying a drink that you like.
Happy tasting to all!
Discover our histoty : https://delasierracafe.com/shop/abous-us/
Facebook : https://www.facebook.com/delasierracafe
Instagram : https://www.instagram.com/delasierracafe/?hl=en
Sources : sca.coffee / baristamagazie.com