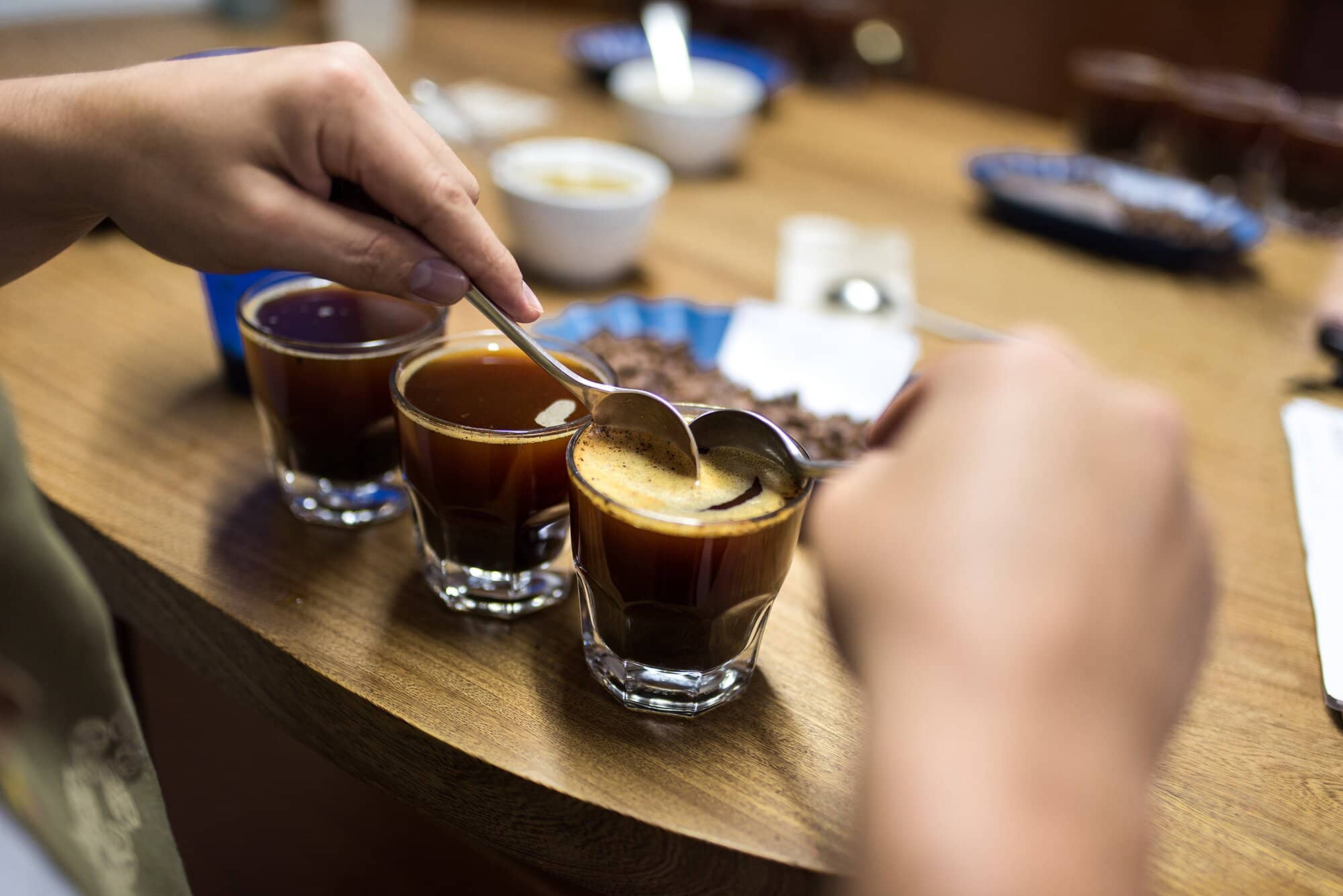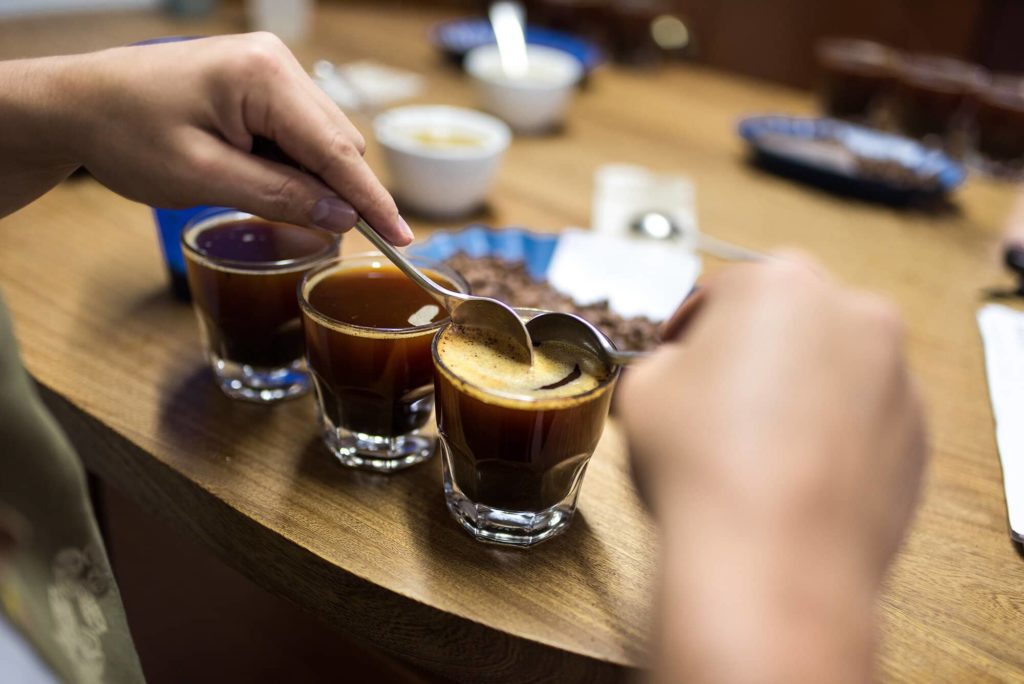 Salvadoran coffee achieved second best price in America
The Alliance for Coffee Excellence (ACE) pointed out that in 2020, despite the covid-19 pandemic, they were able to successfully carry out the Cup of Excellence competition, which seeks the best coffees in the world. world, considered "exceptional". Salvadoran coffee was present in this competition.
Last year 3,146 coffee producing farms from America and Africa participated, of which 201 went to auctions, and managed to obtain the average price paid $ 21.24 per pound when in contract C the price is around $ 1.11 and specialty coffees are sold in average at $ 6.00 per pound. Thus they managed to sell $ 4.1 million of winning coffees, adding up to the last auction in December.
This competition that has been held since 1999 makes up to five rounds of cupping to find the best coffees and those that achieve a score above 85 are winning coffees, but only those that have 87 points are cataloged "Cup of Excellence" and go on to be auctioned. electronically. The highest price achieved in 2020 was $ 185.10 per pound for an Ethiopian coffee.
Guatemala achieved the highest price paid per pound of coffee with $ 180.2, followed by El Salvador with $ 80.10, in third place Costa Rica with $ 70.1, Colombia with $ 69, Peru reached $ 51.1, Brazil with $ 40 and Nicaragua managed to place it at $ 36.90.
In the average price achieved per pound, El Salvador also obtained the second place in the continent with $ 22.53 per pound, Guatemala reached $ 26.5 and on a global scale Ethiopia obtained $ 28.44
For the Salvadoran case, the winner was a coffee is a Pacamara variety, processed naturally and anaerobically, which for the contest tasters had notes of "cherry pie, pear, almond butter, plum, red currant, chocolate covered cherries black, plum, prune, floral, strawberry … ".
This coffee from the Divina Providencia farm located in Santa Ana achieved a score of 90.31 points for the Salvadoran coffee.
So far, this has obtained the second highest price in El Salvador in the Cup of Excellence auctions that have been held since 2003. The highest price has been reached by another Pacamara grown in Chalatenango, which obtained $ 95.70 per pound in 2017.
Trend changes
Luis Rodríguez, president of the Association of Coffee Tasters of El Salvador (ASCAFE) comments that in the 17 years since competition began in the country, the trend of what international buyers are looking for has varied a lot, as well as the processes and markets to which these types of coffees are reaching.
El Salvador: coffee alerts the loss of 15 million plants "
About three to four years ago, there was a boom in 'honey' processed coffees, and washed and semi-washed coffees were the majority, today natural ones take the lead," he explains, as well as anaerobic processes (which seek ferment the coffee for a certain period, stored, without oxygen and at a stable temperature) and obtain different flavors and acidity.
In the last competition, the ACE indicates that of the participating Salvadoran coffees 36.4% were natural, 22.7% washed, 18.2% "honey" as well as another 18.2% natural anaerobic.
Rodríguez also explains how the buyers have varied in the competition, where those from more traditional markets such as the United States and Europe have given space for those Asians such as Japan, and there are already several years that some from the Middle East are entering. There are also changes in the varieties of coffees offered, says the president of ASCAFE.
The rains deepen the coffee crisis in El Salvador "
Growers are trying to sow new things, try things that work for them," he says.
Thus, varieties such as Kenya, and other new and resistant to rust, enter, likewise, some farms participated with Geisha, although this variety has not "dominated as in the competitions of Guatemala and Costa Rica", since in El Salvador the Pacamara stays ahead, he adds.
Of the 22 Salvadoran coffees that went up for auction in 2020, 15 were Pacamara.
Alternative
On the other hand, the ACE pointed out that since 2016 it has held an alternate auction of the coffees participating in the Cup of Excellence competition, which achieved a score above 85 and below 87, called "National Winner."
In last year's El Salvador achieved the best price, reaching $ 12.30 per pound of coffee.
"These coffees are just as good and often much better than the everyday specialty coffees that are purchased through premium contracts and direct trade," explains ACE.
For Rodríguez, it is an alternative for the coffees that are still quite good but for one reason or another they cannot enter the auction and the auction also serves as a platform for them to reach new buyers and open new markets.
Article made by : El economista
Discover our histoty : https://delasierracafe.com/shop/abous-us/
Facebook : https://www.facebook.com/delasierracafe
Instagram : https://www.instagram.com/delasierracafe/?hl=en